The New Website: Tell Us What You Think!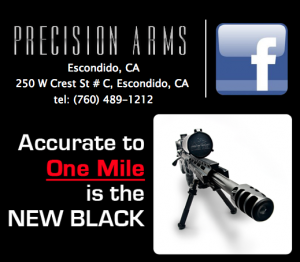 OK since you are here you can see our new site is up.  Please tell us what you think on our Facebook Page

Tags: accushot, armalite, black hills, desert tactical arms, firearms, glock, gun shop, gun store, gun store escondido, gun store poway, gun store san diego, gun store san marcos, gun store vista, handguns, harris bipod, henry, nightforce, north county gun stores, north county san diego gun stores, pelican, pistols, precision arms, precision rifles, remington, san diego north county gun store, shotguns, smith and wesson, tactical rifles
This entry was posted on viernes, noviembre 11th, 2011 at 9:01 pm
You can follow any responses to this entry through the RSS 2.0 feed.