Just In: Marlin 1894c .357 Mag and a Ruger GP100 .357 Mag
11 years, 12 months ago
Comentarios desactivados

en Just In: Marlin 1894c .357 Mag and a Ruger GP100 .357 Mag
We just got a couple great deals in.  First up is a used Marlin 1894c .357 Magnum.  Here is a review of the Marlin.  It was built in the Connecticut factory, is in great shape, and is an excellent shooter.  These are getting rare as Marlin has moved their factory and have shut down production on these models.  Get one of the last Ct. built models!  $695 with a soft case and a box of .357 mag. ammo.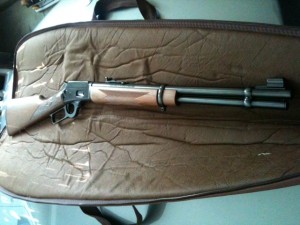 We also just got in a Ruger GP100 .357 Mag. thats almost new and in perfect condition.  This one comes with a nylon holster and the plastic factory carrying case for only $495!!!   Pair it with the Marlin above and you have the perfect backwoods rifle and sidearm with only one ammunition to carry!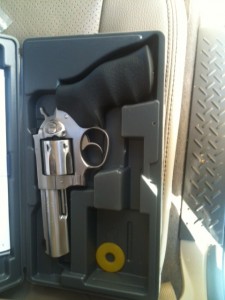 Both guns are available to check out in the store.  Hurry these two won't last.

Tags: 357 magnun, gun store, gun store oceanside, gun store poway, gun store san diego, gun store san marcos, gunstore, gunstore escondido, handgun, lever gun, lever guns, lever rifles, marlin, marlin 1894c, marlin rifle, north county gun stores, north county san diego gun stores, precision arms, precision arms escondido, revolver, rifle, rifles, ruger, ruger gp100, saddle gun, san diego north county gun store, used gun, used guns, used rifle
This entry was posted on sábado, diciembre 10th, 2011 at 11:24 pm
You can follow any responses to this entry through the RSS 2.0 feed.